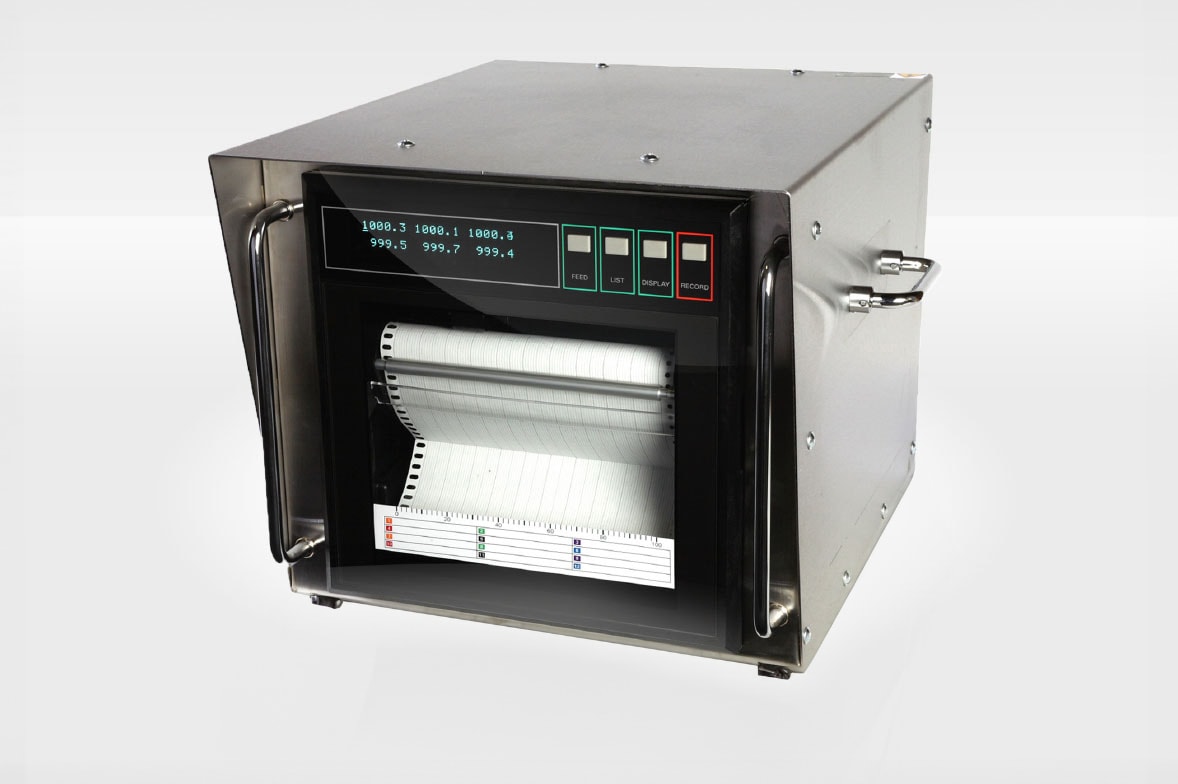 DESCRIPTION
The Fuji temperature chart recorder, mounted in stainless steel case can record up to 12 input channels from thermocouple inputs of all common types. The unit can be factory set to meet your precise requirements prior to dispatch; however the ability to change any parameter is available to the operator.
The recorder incorporates ink jet technology, which provides twelve continuous traces on a 180 mm chart and allows for the measured data to be recorded in analogue trace mode or digital data mode, whereby data logs can be printed at operator selected intervals. Information and data is also constantly available on the alphanumeric display.
Cooperheat's temperature chart recorders are renowned for accuracy and reliability, which helps prevent expensive re-work caused by the failure of older, unreliable, mechanical recorders. The reduced mechanical parts, input open-circuit alarms, date/time printing, and the clarity of the latest six colour microjet printing system ensure that all interested parties have full confidence in the accuracy and authenticity of the recorded results of any heat treatment process.
SPECIFICATIONS
General
Power supply voltage: 110V to 240V a.c.
Power supply frequency: 50Hz/60Hz.
Ambient temperature: Minus 0˚C to 50˚C.
Humidity: 20% to 80% RH, non-condensing is required (temperature x humidity < 3200).
Environmental protection: IEC IPSO (front door of panel mounted unit).
Input points: 12 Points.
Input thermocouple types: Thermocouple inputs – K.
Reference range: Type K: -200˚C to 1370˚C (-326˚F to 249˚F).
Printing system: Ink jet system, 6 colour.
Chart Width: 180mm.
Chart Length: Z fold 20m.
Chart Speed: 5 to 300mm per hour.
Physical.
Construction
Dimensions
Weight (with case): 18kg.
Dimensions (outer case):
– Width: 360mm width;
– Depth: 428mm;
– Height: 328mm.