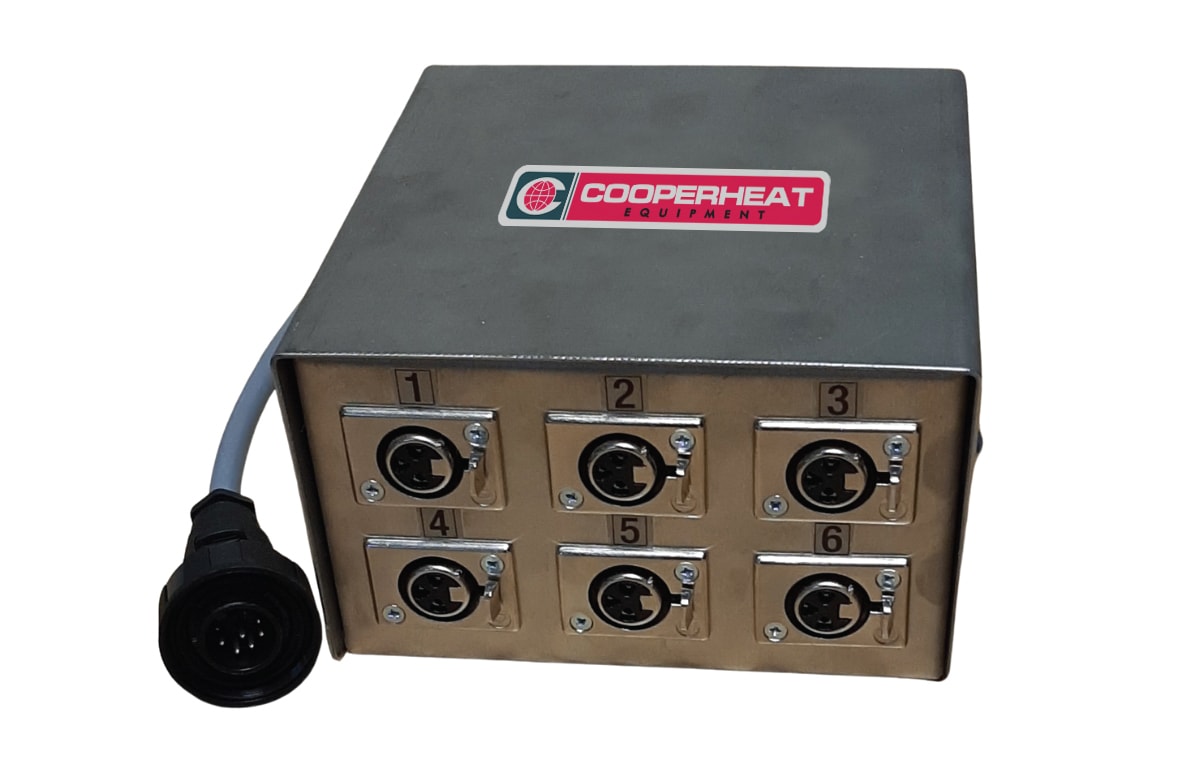 DESCRIPTION
The Adapter Box allows the Cooper8 to interface directly with standard heat treatment transformer units that have built in connections designed for the use of remote programmer/temperature controller, typically using Canon type plugs/ sockets. Custom adapter boxes can be supplied to cater for non Canon type connections.
Note: Requires 6 way cable set c/w canon plug/ sockets for connection to transformer. (Not included).
SPECIFICATIONS
General
Supply 110v.
Storage Temperature -20 to 60°C Relative Humidity 10% to 90%.
Operating Environment 0 to 50°C.
Environment IP4X.
Total unit weight 2KG.
Dimensions Width 155mm x Length 160mm x Depth 90mm.
Case material Stainless steel.
Input
Type 9 pin Bulgin.
Voltage: 110V.
Channels: 6 Channels + N + E.
Output
Type XLR – Cannon (or configurable on request).
Voltage: 110V.
Channels: 6 Channels.